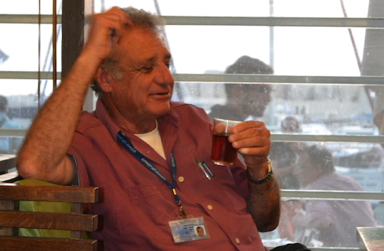 We are pleased to confirm our guide for the 2022 Israel trip is Doron Heiliger.  Doron has over 40 years experience as a guide in Israel and he has guided groups for
David Jeremiah, Hal Lindsey, David Hocking, Liberty University, and Pastor Jack Hayford, and he was our guide on the 2020 tour.
During our tour, the guide works hand in hand with Pastor Keith, offering the history and knowledge of the land. The interaction between Pastor and Doron will give you a great background of the Jewish roots of our Christian Faith.
You will come to love our guide and by the end of the tour you will have a friend in the land of Israel.